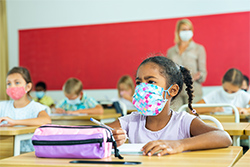 Healthy Buildings
Edwards fire and life safety solutions play a critical role in creating indoor and campus environments that improve occupant health and safety, a key tenet of Carrier's Healthy Buildings Program.

Edwards' portfolio consists of advanced detection, alarm and signaling technologies that operate in the background – the silent workhorses that help keep building occupants secure and safe on the most fundamental level, activating as expected when and where they are needed.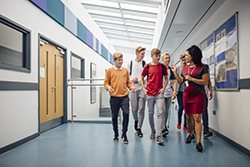 Scalable Solutions
Feelings of safety directly influence human health, and the buildings where we educate children play a pivotal role in keeping them safe, when equipped with the latest in fire safety and incident management solutions.

Creating a safe and healthy classroom starts with a fire and life safety system that can scale from one to multiple buildings and open spaces. Edwards offers a wide range of life safety control panels fully integrated with the latest technology in detection and notification.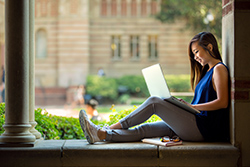 Incident Management
Modern incident management systems should enable fire alarm, mass notification and building integration in one comprehensive emergency communication solution for maximum coverage.

Combining distributed messaging with in-building and wide-scale voice annunciation from the fire alarm system, it becomes possible to deliver system status in real time and facilitate decision making from anywhere.